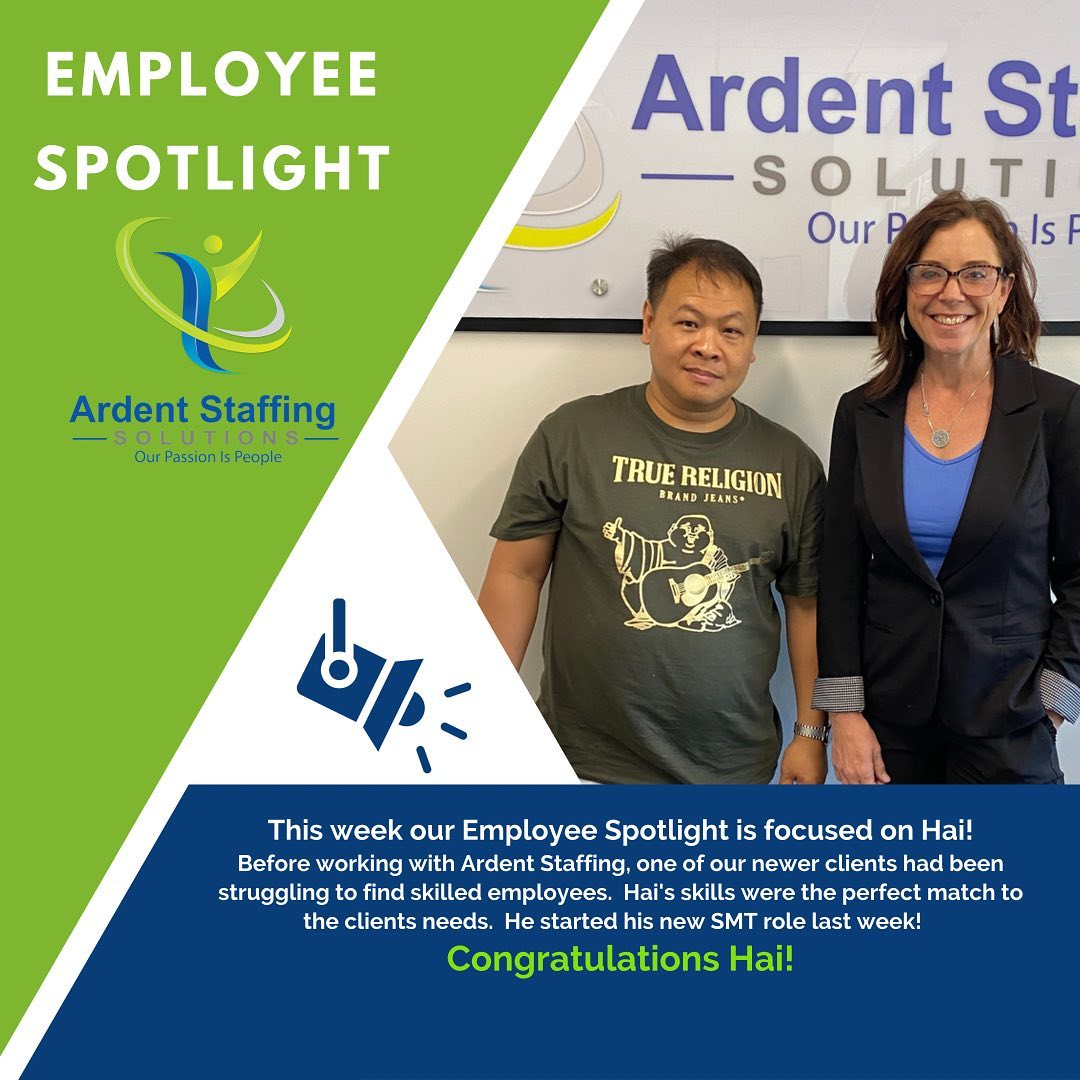 Nothing makes us happier than when we are able to bring employees and employers together! Every member of the Ardent Staffing team is passionate about creating connections. This is why we celebrate our employees every week!
Whether you need help finding work or workers, Ardent Staffing is here to help….Contact us today to learn more!
(508) 530-7212
Ardent-Staffing.com
Let's get the world back to work!
#ourpassionispeople #workwiththebest #nowhiring #hireardent #newjob