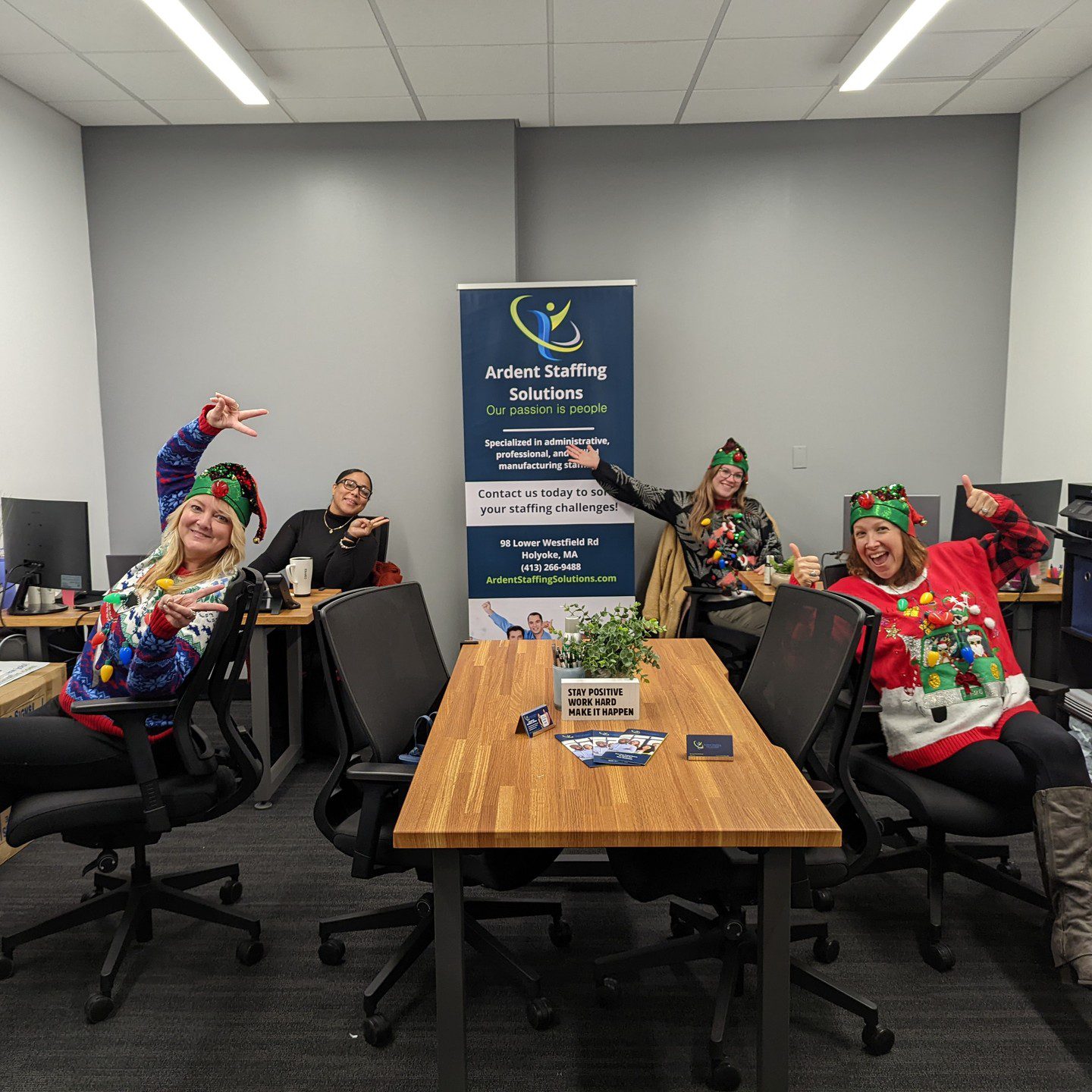 Great things are happening at Ardent.
After opening our Holyoke office doors for business just a few short months ago, we've just upgraded our office and moved into a much larger space! Growing is fun!
Looking for a job in Western MA? Stop by and see us in the Venture X building right next to the Holyoke Mall Monday – Friday 8:30 am- 5 pm.
#ourpassionispeople #uglychristmassweater #letsgettowork #hireardent #greatjobs #nowhiring #newjob #manufacturingjobs #bankjobs #customerservicejobs #adminjobs #engineeringjobs #itjobs