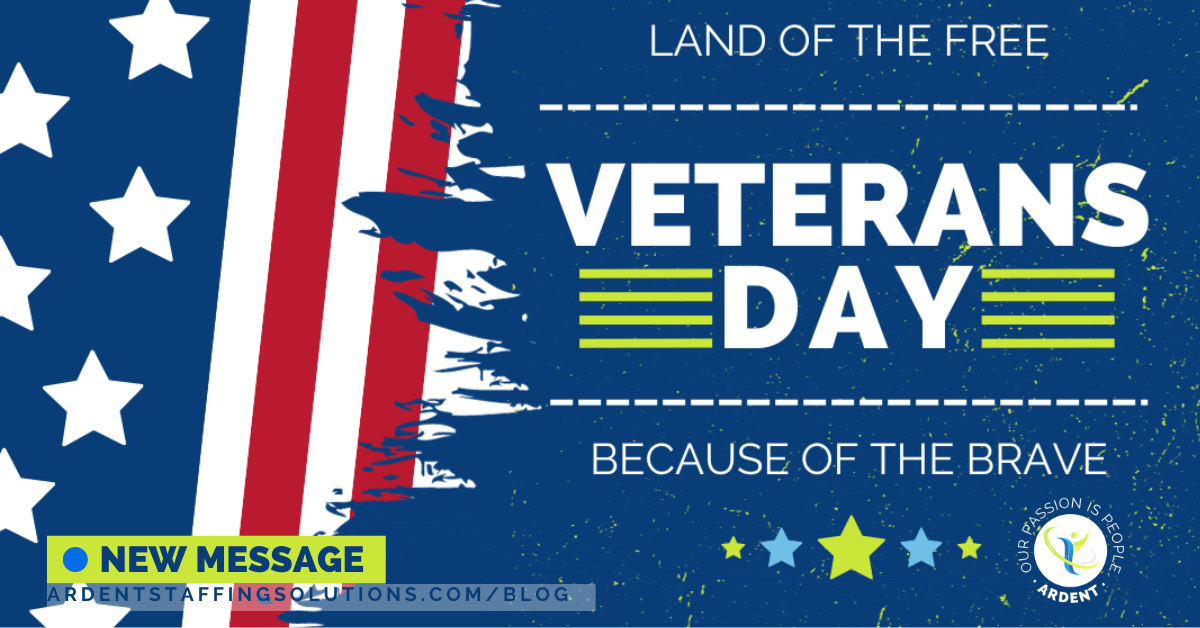 As we mark Veterans' Day, we want to express our sincere gratitude for your incredible service, sacrifice, and dedication to our nation. At Ardent Staffing, we recognize the profound impact of your bravery, and we're taking a moment to honor you, our esteemed veterans.
Your commitment to duty, honor, and country has left an indelible mark on our nation's history. Today, we acknowledge the sacrifices you've made and the hardships you've endured to protect the freedoms we hold dear. Your unwavering courage, whether on foreign soil or in the heart of our communities, is a testament to the values that make our country great.
The transition from military to civilian life presents unique challenges, and we want you to know that we stand ready to support you. Your exemplary skills, work ethic, and leadership qualities are precisely what our workforce needs, and we believe in your potential to excel in any endeavor you choose.  As we express our gratitude for your past service on this Veterans' Day, we also look forward to celebrating your future successes. Your contributions, both on and off the battlefield, are deeply appreciated, and we are committed to assisting you in every step of your journey.
Thank you, veterans, for your selfless service and the invaluable role you play in shaping the fabric of our nation. May this day be a reminder of the respect and gratitude we hold for you, today and always. God bless America and God bless our Veterans.