Employment Agency Services Blog
News & Updates from Ardent Staffing Solutions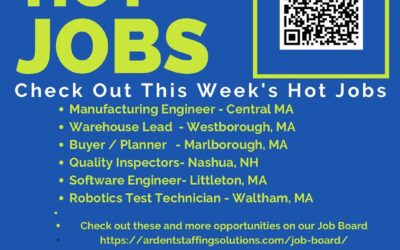 Just a sampling!!! Check the website or call us to talk to one of our awesome recruiters!! (508)530-7212 We are here to help!! #ardentblog #ourpassionispeople #opportunityawaits #engineeringjobs #manufacturing [igp-video src=""...
read more
Our Passion is People
Let Ardent Staffing Help You Find Your Next Temporary or Permanent Position!
Daphne Phalon, President
Ardent Staffing Solutions
Browse Job Specialties and Industries
Ardent is an expert in connecting talented people with amazing companies.
For Employers: Let Ardent help with all your staffing needs.