« Back to Job Board
---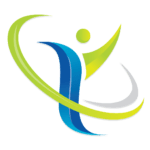 Ardent Staffing Solutions
Our Passion Is People
Ardent Staffing is immediately seeking candidates for a Quality System Coordinator in the Worcester area.
Once hired you will have the ability to earn unlimited $100 referral bonuses for referring your friends – ask us how!!  Ardent is excited to provide life changing careers to our community through meaningful employment opportunities.
This position is the cornerstone of our company's Quality Management System team member and one of the key leaders in ensuring compliance with the company's quality expectations, while driving continual improvement related to Medical, Industrial, and Regulatory requirements.
Responsibilities Include:
Manage and review standards, policies, and procedures on a frequency to ensure the QMS is properly maintained.
Assist with the Pre-Production Control Plan/APQP
Support process owners with creation and updating of Processes, Procedures, Forms and Work Instructions.
Assist with customer claims, support issues, and corrective actions
Manage internal audit schedule
Assist with ISO9001:2015 and ISO 13485:2016 Certification and Surveillance audits
Manage documents and assist with customer and supplier audits
Analyze data, create reports, and communicate feedback to the management team
Provide support to our manufacturing team, vendors and quality team regarding quality and customer service issues
Strong verbal communication and interpersonal skill, including collaboration with team members
Assist the QM with new and/or update documents to sustain the QMS
Requirements:
5+ years working in the Quality Assurance, Quality Control, or similar position in a manufacturing atmosphere.
Strong computer skills with experience working with ERP systems (IQMS) a plus)
Must be proficient in standard MS Office Applications (Word, Excel, PowerPoint, and Outlook)
Working and assisting with the ISO 9001:2015 standard (ISO 13485:2016 a plus)
Able to lead the internal auditors to successfully sustain audit schedule to meet standards
Knowledge with data evaluation and management of data reporting
Daily utilization of MS Excel formulation of data for reporting; efficiency with charts and graphs
Knowledge of PPAP at all levels to support the Engineering team.
Knowledge of Quality Core Tools to support the Engineering team with PPAP preparation and submission.
CERTIFICATES, LICENSES, REGISTRATIONS: Not required (future training needs may be necessary) 
Reports to: Quality Manager
Rate of Pay: $24.00 to $27.00 per hour
Hours: Monday – Friday from 8:00am – 4:00pm (some weekend work may be required)
We are an equal opportunity employer and considers all qualified applicants equally without regard to race, color, religion, sex, sexual orientation, gender identity, national origin, veteran status, or disability status.
Ardent Staffing Solutions is a Massachusetts based temporary and permanent placement staffing agency specialized in professional, administrative, and skilled manufacturing placements. We are relentlessly focused on providing our candidates with meaningful employment.