« Back to Job Board
---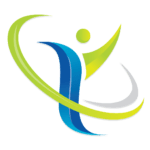 Ardent Staffing Solutions
Our Passion Is People
This position is the cornerstone of our company's Quality Management System team member and one of the key leaders in ensuring compliance with the company's quality expectations, while driving continual improvement related to Medical, Industrial, and Regulatory requirements.
Reports to:  Quality Manager
Rate of Pay:  $24.00 to $27.00 per hour
Hours:  Monday – Friday from 8:00am – 4:00pm (some weekend work may be required)
Manage the Quality System to ensure continual improvement, timely and effectively; and assist the Quality Manager with daily, monthly, and annual data evaluation: including, but not limited to the following.  The employee will be in an office environment with frequent occasion, where the employee will have task to perform in a Laboratory environment and a Manufacturing environment, where Personal Protective Equipment such as Hearing Protection, Safety Glasses, and Safety Shoes are required.  They may be required to work in extreme cold and extreme heat and is occasionally exposed to wet and/or humid conditions.  Their work may involve risks to hazards such as working around moving mechanical parts; risks of electrical shock, and vibration.  The noise level in the manufacturing environment may exceed 85dB and will require the use of hearing protection.
Manage and review standards, policies, and procedures on a frequency to ensure the QMS is properly maintained.  

Assist with the Pre-Production Control Plan / APQP to ensure new/updated projects meet all requirements throughout product realization. 

Support process owners with creation and updating of Processes, Procedures, Forms, and Work Instructions.

Assist with customer claims, Support issues, and Corrective/Preventive Actions.

Communicate with suppliers and customers regarding; complaints, deviation requests, PPAP documents, on-site visits/audits, and/or documentation audits.

Manage internal audit schedule, assign audits to internal auditors, review findings and schedule meetings as required

Assist with ISO 9001:2015 and ISO 13485:2016 Certification and Surveillance audits.

Manage documents and assist with customer and supplier audits.

Manage and follow up closures throughout the (NCMR) process.

Analyze data, create reports, and communicate feedback to the management team

Provide support to our manufacturing team, vendors, and quality team regarding quality and customer service issues.

Strong verbal communication and interpersonal skill, including collaboration with team members

Assist the QM with new and/or update documents to sustain the QMS

SUPERVISORY RESPONSIBILITIES:

Minimal (Lead and instruct internal auditors and process owners to ensure sustainment of the QMS). 
To perform this job successfully, an individual must be able to perform each essential duty satisfactorily.  The requirement listed below are representative of the knowledge, skill, and ability required.  Reasonable accommodations may be made to enable individual with disabilities to perform the essential functions. 
5+ years working in the Quality Assurance, Quality Control, or similar position in a manufacturing atmosphere.

Strong computer skills with experience working with ERP systems (IQMS a plus).

Must be proficient in standard MS Office applications (Word, Excel, PowerPoint, and Outlook) 

Working and assisting with the ISO 9001:2015 standard (ISO 13485:2016 a plus)

Able to lead the internal auditors to successfully sustain audit schedule to meet standards.

Knowledge with data evaluation and management of data reporting

Daily utilization of MS Excel formulation of data for reporting; efficiency with charts and graphs

Knowledge of PPAP at all levels to support the Engineering team.

Knowledge of Quality Core Tools to support the Engineering team with PPAP preparation and submission.

CERTIFICATES, LICENSES, REGISTRATIONS

: Not required (

future training needs may be necessary

)
We are committed to creating a workplace where employees are rewarded and recognized for their contribution and supported by meaningful growth opportunities.  We offer competitive salary and benefits to permanent employees including:
Medical Insurance

Dental Insurance

Life Insurance

Short-Term & Long-Term Disability Insurance

401K plan with company match

Quarterly profit share
PHYSICAL DEMANDS – The physical demands described here are representative of those that must be met by an employee to successfully perform the essential functions of this job.  Reasonable accommodations may be made to enable individuals with disabilities to perform the essential functions.   While performing the duties of this job, the employee is frequently required to sit for extended periods of time. The employee is occasionally required to transfer parts building.  The employee must be able to lift and/or move up to 10 lbs. Employee may be required to travel.  
WORK ENVIRONMENT – The work environment characteristics described here are representative of those an employee encounter while performing the essential functions of this job.  Reasonable accommodations may be made to enable individual with disability to perform the essential function.