« Back to Job Board
---
Production Associates and Shipping Coordinators
Full Time
Temporary to Permanent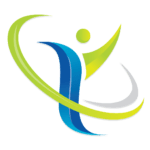 Ardent Staffing Solutions
Our Passion Is People!
Production Associates and Shipping Coordinator needed for local printing company!
Receive work order requests and execute printing process based on work specifications
Review printed material for accuracy, completeness and quality. Make adjustments to produce the highest quality results
Adheres to OSHA guidelines
High school diploma or equivalent
Operations, printing or warehouse experience a plus but not required.
Skill in time management Ability to adapt to changing circumstances Ability to perform independently Ability to work in a fast-paced environment
$16.50 – $18 p/hour
Ardent Staffing Solutions provided the following inclusive hiring information:
We are an equal opportunity employer and considers all qualified applicants equally without regard to race, color, religion, sex, sexual orientation, gender identity, national origin, veteran status, or disability status.
Ardent Staffing Solutions is a Massachusetts based temporary and permanent placement staffing agency specialized in professional, administrative, and skilled manufacturing placements. We are relentlessly focused on providing our candidates with meaningful employment.