« Back to Job Board
---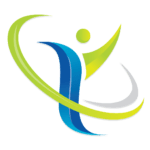 Ardent Staffing Solutions
Our passion is people!
Part-Time Personal Banker 1 needed for an established and growing bank!
Do you have great customer service skills?  Are you looking for a new career opportunity with exceptional growth potential? 
No experience required!!  Will train for this position.  We are hiring a part time Personal Banker for a Marlborough bank location.  This position will provide high level customer service while processing bank customer transactions face-to-face for a variety of routine to complex financial transactions.  
Job Responsibilities for Personal Bankers:
Processes Teller transactions for customers including account services, accepting loan payments and safe deposit box payments, cashing checks, verifying currency, balancing cash drawer, and night deposits

Branch is located in Marlborough

Responsible for meeting individual performance metrics

Responsible for making sound decisions and timely problem resolution

Resolves problems independently, escalating more difficult issues to management

Adheres to safe deposit box procedures/operations and guidelines
Job Requirements for Personal Bankers:
High school diploma or GED

6 months+ related experience preferred but not required

Superior customer service skills

General math skills

Strong organizational skills

Detail-oriented and ability to function in a fast-paced and changing environment

Excellent communication skills
Personal Banker in Training = $16.25 p/hour 
Personal Banker 1 = $17.14 p/hour