« Back to Job Board
---
Direct Hire
Full Time
Temporary to Permanent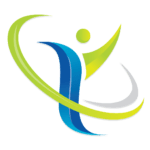 Ardent Staffing Solutions
Our Passion is People
Patient Service Coordinator
General Summary of Duties: Responsible for assisting physicians and physician extenders with patient
care, clerical, environmental and organizational tasks. Responsible for appointment scheduling,
collecting demographic and insurance information and collecting patient responsibility payments.
Maintains patient flow during clinic. Reconciles patient medication list; draws up injections and orders
medical supplies. 
Essential Functions:
1. Fulfills patient care responsibilities as assigned which may include: checking schedules and
organizing patient flow; accompanying patients to exam/procedure room; assisting patients
as needed with walking, transfers, dressing and preparing for the exam,; collecting patient
history, charting and relaying pertinent information.
2. Fulfills clerical responsibilities as assigned which may include: obtaining x-ray/MRI records;
completing forms; scheduling appointments; verifying insurance coverage and patient
demographics.
3. Fulfills environmental responsibilities as assigned which may include: cleaning
exam/procedure rooms, instruments and equipment between patient visits; cleaning
according to protocol; restocking exam rooms and ordering appropriate medical supplies.
Experience: Minimum of one year work experience in healthcare.
Knowledge:
1. Knowledge of healthcare field and pharmaceuticals.
2. Skill in performing tasks appropriately
3. Tact and diplomacy in interpersonal interactions
Abilities:
1. Ability to learn and retain information regarding patient care procedures.
2. Ability to work in a fast-paced environment.
3. Ability to project a pleasant and professional image.
4. Ability to plan, prioritize and complete delegated tasks.
5. Ability to demonstrate compassion and caring in dealing with others.