« Back to Job Board
---
Full Time
Temporary to Permanent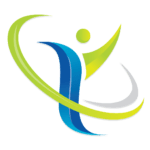 Ardent Staffing Solutions
Today is a great day for a new job!
Now hiring experienced Medical Device Assemblers to staff a first shift in the catheter assembly area for well known and growing medical device manufacturer in Marlborough, MA
Looking for 5+ years exp. working with Adhesives, bonding, UV light
1st shift M-Th (6am – 4:30pm)
(4) 10 hr. Days!

Pay: $19.00 – $23.00 per hour
This position needs experienced Medical Device Assemblers to handle Catheter assembly working in a cleanroom environment.
Position requires working in a controlled environment handling and assembling very small cardiac care products. This person will be working under a microscope and must be very detail oriented.
Duties for Cleanroom Assemblers include:
Working with hand tools, microscopes and electrical measurement tools
The ability to work with very small fragile parts in a clean room environment
Performs intermediate assembly tasks, such as trimming, polishing, sanding, cleaning, bonding, curing, impregnating to achieve specified dimensional or performance characteristics.
Measuring, cutting, and power testing incoming fibers using power meter
Packaging and labeling product for shipping.
Working in a cleanroom environment, assembly plastic medical devices
Working with specifications, also perform visual inspection
Performs go/not-go testing and inspection to ensure parts and assemblies meet production specifications and standards.
Prepares and packages final assemblies for sterilization.
Requirements for Cleanroom Assembler:
Strong Microscope Experience required
Strong attention to detail
Previous Medical Device assembly experience in a cleanroom environment a must!
Positive attitude and willingness to learn and take instruction
Reliable Transportation and exceptional attendance
High school or equivalent (Preferred)
#Talent