« Back to Job Board
---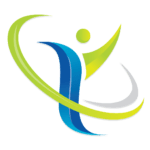 Ardent Staffing Solutions
Our Passion Is People
Manufacturing Engineer *** Direct Hire*** Pay: $100,000.00 – $110,000.00 per year
Excellent Opportunity with thriving Medical Device Company
Responsible for manufacturing and sustaining engineering for a complex electro-mechanical/ optical medical device that is manufactured in a controlled environment. Efforts will focus on improving and/or developing processes, tooling and fixtures for existing products or new products. The ideal candidate will also provide leadership, interface, and support for peers in other departments including Quality, Supply Chain, R&D, and Finance.
Essential Duties and Responsibilities of this Manufacturing Engineer include the following:
Work with manager and team members to learn products and their associated manufacturing requirements in order to support manufacturing personnel and processes.
Understand the user needs and requirements for existing products and processes and update them as needed to improve quality, reduce cost to manufacture, and address obsolescence and regulatory changes.
Lead and participate in cross-functional teams.
Provide training, direction and manufacturing support for a team of Manufacturing Group Leaders, Assemblers, Engineers, and Technicians.
Work with the Manager to assure efforts are in full compliance with company Quality policies, ISO and other relevant regulations, company SOPs and manufacturing procedures.
Prepare quality system documentation such as Engineering Change Notifications, Non-Conforming Material Reports, test protocols and reports, process FMEAs and process maps to support operations and Regulatory submissions.
Provide leadership and support for manufacturing, sales and quality regarding complaint resolution, product testing, CAPA investigations, and product documentation reviews (specifically including Manufacturing Procedures).
Set up standard and special purpose laboratory equipment to test and evaluate devices at different stages of assembly.
Formulate tests, calibrations and procedures to maintain precision accuracy of devices.
Observe all safety and security procedures; report and manage potentially unsafe conditions, specifically in and around manufacturing areas.
Communicate regularly to the Engineering Manager and other stakeholders regarding the status of issues and projects.
Core Competencies/Skill and Abilities Required for this Manufacturing Engineer position:
Strong knowledge associated with electro-mechanical and optical systems.
Strong knowledge of Adhesive and Solvent bonding assembly of polycarbonates
Ability to convert manual assembly processes to semi-automated processes.
Strong knowledge of manufacturing processes associated with single use medical devices.
Ability to prioritize, plan, and execute work activities efficiently and effectively to meet company, department, and project goals.
Show initiative by undertaking self-development activities, seeking increased responsibilities, and taking advantage of learning opportunities.
Qualifications:
Bachelor's Degree in Electrical, Mechanical or Biomedical Engineering. Five years engineering experience in a medical device manufacturing environment.
Catheter experience preferred.
Solid knowledge of QSR, ISO 13485, and the MDD is highly desired.
Familiarity with LEAN principles preferred. Must have ability to read, understand, and develop SOPs, engineering drawings, and manufacturing procedures.
Candidate must speak and understand English effectively.
Excellent communication skills (verbal and written) required.
Ability to collect, collate, and present data effectively with a solid grasp of statistical techniques a plus.
#Talent