« Back to Job Board
---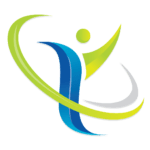 Ardent Staffing Solutions
Our Passion Is People!
MAINTENANCE MECHANIC – A well established Worcester Manufacturing company is seeking an individual who is dependable, with excellent mechanical ability, can work independently, has great communication skills and understands the importance of being a team player. Success in this position requires attention to detail when performing tasks and placing top priority on identifying, correcting and reporting all safety risks that are encountered.
Reports to:  Maintenance Supervisor
Rate of Pay:  Starting at $24.00 per hour
Hours:  Monday – Friday from 8:00am – 4:00pm (some weekend work required)
As an Industrial Mechanic, you need several soft skills to go along with your technical competencies. Independence, dependability and trustworthiness are all valued because of the level of autonomy and importance in the work that you do.  You will be relied on to make good decisions and to work efficiently when installing or repairing equipment. Attention to detail also is important when installing or repairing machines, especially given safety risks. Excellent written and verbal communication skills are also essential.

Responsibilities & Duties: 
Maintains and repairs rubber, plastic and LIM injection molding machinery, chillers and heating units to ensure they are always in proper, working order.

Tests and observes equipment and machinery using tools such as voltmeters and other testing devices to diagnose malfunctions and make repairs as needed.

Inspects machinery and equipment on a regular basis and submits appropriate documentation of results and work order resolutions

Uses schematics and diagrams for troubleshooting electrical and hydraulic systems.

Follows industry best practices, SOPs, 

LO-TO procedures

, and other safety guidelines and requirements.

Orders or requests orders to be placed to replenish materials and parts when inventory grows low or is depleted.
Education Level:

 

High school diploma or GED

Experience:

2 or more years as an Industrial Maintenance Mechanic.
Skills:
Strong understanding of electrical and hydraulics systems.

Self-starter and motivated individual who is able to work with minimal supervision.

Excellent problem-solving and communication skills

Capable of using hand, power and specialized tools. 

Operation of electric forklifts.

Basic Computer Skills
Physical Ability:  Caple of lifting and carrying up to 50lbs.
Work Environment:  The work environment characteristics described here are representative of those an employee will encounter while performing the essential functions of this job.  The employee will be in a manufacturing environment where personal protective equipment (PPE) such as hearing protection, safety glasses and safety shoes are required.  They may be required to work in extreme cold and extreme heat and are occasionally exposed to wet and/or humid conditions.  Their work can involve risks to hazards such as working around moving mechanical parts, risks of electrical shock and vibration.  There is a high noise level in the manufacturing environment requiring the use of hearing protection.
We are committed to creating a workplace where employees are rewarded and recognized for their contribution and supported by meaningful growth opportunities. We offer competitive salary and benefits to permanent employees including: 
Medical Insurance

Dental Insurance

Life Insurance

Short-Term & Long-Term Disability Insurance

401K plan with company match

Quarterly profit share

All qualified applicants will receive consideration for employment without regard to race, religion, color, national origin, sex, sexual orientation, veteran's status, age, disability or any other characteristic protected by applicable federal, state or local law.