« Back to Job Board
---
Logistics / Shipping Coordinator
Full Time
Temporary to Permanent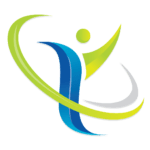 Ardent Staffing Solutions
Our Passion Is People!
We're hiring.  Great temp to perm opportunity for a Logistics/shipping cooridinator in Hudson, MA
$18.00 p. hour
Full Time
First Shift
Duties of the logistic Coordinator
Coordinate incoming and outgoing orders and timelines of completion between different departments
Coordinate transportation providers to ensure prompt and proper movement of shipments
Respond to customer inquiries and referring clients to the proper channels
Review purchase orders and shipping documents to ensure accuracy
Make special shipping arrangements as necessary
Track and fix shipping errors
Prepare bills and invoices
Manage distribution and shipment budgets
Ensure that the quality of all services provided meets the required standards
Develop processes that make the supply chain more efficient and organize
Ideal Logistics Coordinator candidates will have the following skills:
Effective communication, including writing, speaking and interpersonal communication
Quick critical thinking and problem-solving abilities
Excellent customer service and client relations skills
Keep organization and time management skills
Good collaboration and team work abilities
Ability to work in a fast-paced environment
Advanced data analysis and data visualization
Expert inventory management
Ability to use computers, software and other technology for inventory and communication purposes
Understanding of the supply chain, including common obstacles and effective solutions
Does this sound like the ideal position for you?  Contact us today!!