« Back to Job Board
---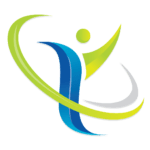 Ardent Staffing Solutions
Ardent Staffing Solutions
FORKLIFT OPERATOR – An established Hudson manufacturing facility is looking for a skilled Forklift Operator to join the team. 
Pay: $20 per hour – DIRECT HIRE POSITION
Job Description:
The Forklift Operator will serve our production line and logistics department. An individual in this position will be expected to perform additional job-related responsibilities and duties throughout the facility as assigned and/or as necessary. The ideal candidate will take pride in the company, their equipment, and have a "can-do" attitude.
This position is for a Second Shift seasonal position. 
Forklift Operator Responsibilities:
• Transport finished goods and raw materials over land to and from manufacturing points or retail and distribution areas
• Inspect forklifts for mechanical items and safety issues
• Comply with forklift rules and regulations as well as with company policies and procedures
• Maneuver forklift into loading and unloading positions
• Proactively communicate with production line supervisor and coworkers
• Report defects in machinery, accidents, or violations
• Willingness to assist with other jobs when not in production
• Ensure company equipment and material is maintained, kept cleaned, and stored in a safe manner
Forklift Operator Competencies
• Well versed forklift operator
• Reliable – Must have reliable form of transportation
• Organized
• Self- Motivated
Forklift Operator Qualifications and Skills
• Eligible to work in the United States
• 18 years or older
• Must have 1 years' experience in a Forklift Operator position
• Hands on experience with equipment
• Load and unload product and raw material from vehicles and trailers
• Adaptability and foresight to handle unexpected situations (traffic, weather conditions etc.)
• Willing to submit to background/drug checks and provide employment recommendations
• Must be able to work autonomously
• OSHA forklift certification preferred