« Back to Job Board
---
Electromechanical Assembly Technician
Full Time
Temporary to Permanent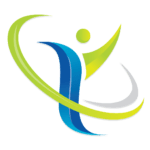 Ardent Staffing Solutions
Our Passion Is People!
Electromechanical Assembly Technician
We are hiring Electromechanical Assembly Technicians for a well-established, growing Hudson-based electronics contract manufacturer. Great temp to perm opportunities. Electromechanical Assembly Technicians fabricate
, 
test, troubleshoot, repairs and build electronic equipment, parts, components, and systems.
1st shift position
Great work environment
Great Pay – $18-20/ hr
Successful Electromechanical Assemblers will have the following:
Strong mechanical aptitude.
Ability to perform highly repetitive tasks accurately.
Soldering experience, a plus.
Electronics Lab experience, a plus.
Must be experienced PC user.
Ardent Staffing Solutions is a Massachusetts based temporary and permanent placement staffing agency specialized in professional, administrative, and skilled manufacturing placements. We are passionate about find you the right position! Put our passion to work for you!!
#talent