« Back to Job Board
---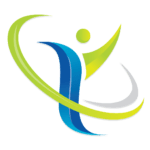 Ardent Staffing Solutions
Our Passion Is People!
DIRECTOR OF HOUSEKEEPING – $65K – $77K annual salary 
JOB SUMMARY  
This position is responsible for the overall management of the Housekeeping department including organizing, directing, and controlling the housekeeping and laundry departments to ensure the highest standards of cleanliness and guest service.
CANDIDATE PROFILE
Education: Bachelor's degree, preferably specializing in Hospitality, Business Administration or equivalent experience is required. 
Experience:  Minimum of five (5) or more years of progressive Front Office and/or Guest Services experience. Supervisor and/or Management experience required. 
KEY RESPONSIBILITIES: 
The primary responsibilities for the Director of Housekeeping include the following but are not limited to:
Maintain contact and liaison with all other departments with particular emphasis on their interaction with Housekeeping and Laundry departments. 

Maintain a room inspection program to monitor standards and condition of rooms. 

Prepare and implement preventative maintenance program for guest rooms. Responsible for preventative maintenance program in the public areas. 

Responsible for the hiring and disciplining of all department personnel. 

Prepare, oversee implementation of and recording of training programs for all staff. 

Prepare and give all 90 day and annual reviews. 

Maintain morale of staff to achieve minimal department turnover.

Prepare and control department budgets. 

Select, purchase and control all guest, cleaning, and laundry supplies and equipment.

Prepare recommendations for annual F.F. & E reserve budget. 

Purchase all F.F. & E items and complete installation with minimal disruption to the hotel. 

Select, purchase and control by quarterly inventories and reclamation systems, rooms and food & beverage linen. 

Responsible for daily and monthly payroll control.

Prepare specifications for, and monitor the work of, outside contractors.

Supply and maintain all employee uniforms & implement perpetual inventory control system.

JOB QUALIFICATIONS
In addition to performance of key responsibilities, this position may be required to possess a combination of the following skills and experiences: 
Strong organizational and analytical skills, along with demonstrated ability to multi-task and prioritize in a fast-paced work environment. 

Demonstrated ability to work cohesively with a team. 

Ability to exercise sound logic and judgment in evaluating situations and utilizing appropriate resources.    

Must be self-directed, motivated and demonstrate exceptional customer service and interpersonal skills. 

Ability to communicate effectively in the English language, both verbally and in writing. A second language is desirable. 

Must have experience in all Microsoft Office and industry relevant Front Office Systems, with working knowledge of Opera and Delphi.  

Problem solving, reasoning, motivating, organizational and training abilities are used often. May be required to work nights, weekends, and/or holidays.

Working knowledge