« Back to Job Board
---
Customer Service and Production Analyst
Full Time
Temporary to Permanent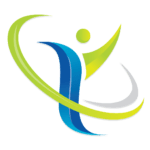 Ardent Staffing Solutions
Our Passion Is People
We are hiring an experienced Customer Service/Production Analyst for a rapidly growing electronics company.  
Responsibilities of the Customer Service / Production Analyst:
Respond promptly and professionally to incoming inquiries in person, by telephone, and/or by email.
Provide quotes, order status updates to customers
Interface with Production to expedite requests
Build client relationships to meet or exceed their expectations
Ability to think under pressure & outside of the box to help customers find solutions for their needs/situations
Perform detail-oriented tasks in a fast-paced environment
Communicate effectively with the team & customers to ultimately ensure customer satisfaction
Coordinate priority orders with Production to meet customer expectations.
Create accurate Work Orders
Ideal Customer Service / Production Analysts will have the following skills: 
Must have good phone skills, be professional & polite, and have a positive attitude.
Highly motivated, high energy and ability to move mentally at a rapid pace.
Maintain an updated knowledge of our products, services, and customer service policies.
Must be proficient in Excel and Word; computer savvy enough to navigate Access Db, and conduct online research.
Ability to think under pressure to help customers find solution for their needs/situations.
Excellent organizational and multitasking skills; excellent communicator.
Ability to sit at desk as necessary.Knowledge of receiving process; handle incoming packages
Ability to lift 20 lbs.
Excellent attention to detail.
#Talent