« Back to Job Board
---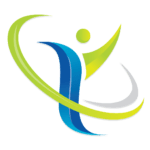 Ardent Staffing Solutions
Our Passion Is People!
We're hiring a Continuous Improvement Engineer for a rapidly growing edical device manufacturing company  in Marlborugh, MA 
The Continuous Improvement Engineer is a key position responsible for driving continuous improvement activities within the production department. This is accomplished through a hands-on approach to process mapping, root cause analysis, standardization, and implementation of lean manufacturing techniques. The role is highly data driven and requires the use of statistical software and multiple problem-solving tools.
Annual Salary Range: $100,000 – $115,000
Essential Duties and Responksibilities include the following:
• Identifies, captures, and prioritizes projects for continuous improvement or cost reduction.
• Participates or leads activities related to improving quality, cost, and delivery.
• Problem resolution with focus on standardization
• Customer Complaint Root Cause Analysis
• Production related Quality metrics development and maintenance.
• Manufacturing complaint analysis and trending
• Collaborates with internal customers and provides a high level of customer service.
• Other duties as assigned.
Core Competencies/Skill and Abilities Required:

• Strong sense of urgency, results driven, problem solving skills.
• Lean Manufacturing techniques and tools
• Minitab or similar Statistical software proficiency.
• Focus on continuous improvement and cost reduction.
• Ability to effectively manage multiple concurrent projects.
• Excellent organization, communication, and follow-up skills
Qualifications:

• B.S. in Engineering or equivalent experience required.
• Experience working in a regulated industry required.
• 5 to 10 years of related experience in a manufacturing environment.
• Six Sigma Green Belt or Black Belt preferred.
• Lean Manufacturing certification or experience required.
• Proficient Computer skills to include MS Office, Word, and Excel
Physical Demands:  Requires occasional bending, lifting, standing, sitting, etc. Requires frequent work in a Cleanroom Environment.