« Back to Job Board
---
Calibration Technician
Full Time
Temporary to Permanent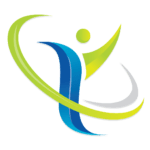 Ardent Staffing Solutions
Our Passion Is People!
CALIBRATION TECHNICIAN – $23+ p/hour
Works under general guidance to calibrate and test products and associated equipment.
Primary Responsibilities:
• Must be confident in the use of a computer to log, analyze and manipulate data through various
Microsoft based programs
• Must have experience working with Microsoft Excel/Access and Microsoft office
• Be able to use math and simple calculations to review measured values against certified values
• Experience with proper material handling and sample prep is a major plus
• Familiarity with basic calibration principals
 Familiarity with customer documentation and procedure audits
• Ability to learn and master new technical ideas and concepts
• The technician will be responsible for the analytical calibration and processing of multiple instruments
at one time; the candidate must be able to multi-task.
 Commutate with customers by Phone and e mail on daily basis
 Prepare reports, calibration certificates and general Admin activities associated with processing
Calibration projects.
Minimum Requirements/Qualifications:
• Minimum of 2 year's experience in a production environment- preferably experience lab environment
• Associates degree in a technical discipline preferred
•Ability to utilize computers and all forms of e-communication at a high level is absolutely required
•Knowledge and experience working with electronic and electrical systems
•Previous calibration experience preferred
•Proven ability in decision making, organization and problem solving
•Effective verbal and written communication skills
•Ability to transport and lift up to 50 lbs on an intermittent basis
•Professional appearance and presentation
•Track record of continuous achievement
•Travel throughout New England and its borders – (hotel lodging not typically beyond 4 nights per
month)
•Enjoys a busy work environment
• Must be able to spend 8 hours a day looking at a computer screen
• Ability to work in a team atmosphere